Disclaimer: American Student Tours does not endorse or sponsor any of the following fundraising companies. The information listed is for you to use in your research for a company to work with in order to reach your financial goals for a group tour that you are planning. There may be information listed below that is incorrect, inaccurate, incomplete or out-of-date. Please use this list as a research starting point for the start of your fundraising efforts. Send us an email to: sales@americanstudenttours.com or call us toll free at: (877) 801-6398 for more information about fundraising ideas.
Below is a list of fundraising companies that you may want to look into.
General information about fundraising:
Association of Fund-Raising Distributors and Suppliers
http://www.afrds.org/toolbox.html
404-252-3663

Three of the largest fundraising companies are:

WORLD'S FINEST CHOCOLATES
800-932-3863
http://www.wfchocolate.com

CLOVER RANCH
800-527-6416
http://www.cloverranch.com

AIM FUND RAISING
800-473-7602
http://www.aimfundraising.com


Others fund raising companies include:

Bake & Co. Fund Raising
206-938-4866
http://www.bakeco.com

Entertainment Books
888-231-7283
http://www.fundraising.entertainment.com

Hershey's Chocolate
800-803-6932
http://www.hersheyfundraising.com

Money Raising
800-398-4533
http://www.moneyraising.com

Otis Spunkmeyer
800-642-0780
http://www.redapplemorley.com

Sally Foster Gift Wrap
888-231-7283
http://www.fundraising.entertainment.com

See's Candies
800-733-7123
http://www.sees.com

Cherrydale Farms, Inc.
2452 Quakertown Road, P0 Box 40
Pennsburg, PA 18073-0040
215-679 6200
Toll-Free: 800-333-4525
Fax: 215-679-9178
Web Site: http://www.cherrydale.com
National fund-raising company specializing in the finest confections, giftwrap and giftware.

Joe Corbi's Pizza Kit Fundraising Company
1430 DeSoto Road
Baltimore, MD 21230
410-525-3810
Toll-Free: 800-322-1689
Fax: 410-525-0531
Web Site: http://www.joecorbi.com
Pizza kits for fund-raising. Freshly baked to order in eight varieties with the average profit per kit of $5.50-$7.00. Now available in more than a dozen states.

Larry Fox & Company, Ltd.
P.0. Box 729
Valley Stream, NY 11582
516-791- 7929
Toll-Free: 800-397-7923
Fax: 516- 791-1022
E-Mail: foxl@idt.net
Web Site: http://www.larryfox.com
Custom imprinted items for fund-raising, awards, giveaways, and "Thank You's". Items for all budgets and all occasions. Free catalog.

Great American Opportunities
2451 Atrium Way
Nashville, TN 37214
Toll-Free: 800-251-1542
Fax: 615-391-3778
E-Mail: GAO@nashville.net
Web Site: http://www.nashville.net/~GAO
One of the largest national fund-raising companies in the United States working with more than 20,000 schools annually. Fund-raising programs are designed especially for music departments.

---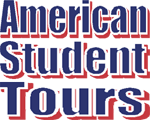 Office Hours:
Monday - Friday 9:00am-5:00pm
Please send questions and comments to either our Customer Service Department or our Sales Department
or
call us toll-free at: (877)801-6398

Experience The Difference With American Student Tours
"Well Done Is Better Than Well Said" - Benjamin Franklin
American Student Tours
Address: Login for Directions and Map
Phone: (877) 801-6398
Fax: (480) 393-5099
sales@americanstudenttours.com
customerservice@americanstudenttours.com
Serving the Student Tour Market Since 1989
Travel Agency Accreditation: IATA, IATAN
Memberships: SYTA, NTA, ASTA, ABA
Affiliate Membership: Washington D.C. Guides Association
Registered Seller of Travel UBI# 602 059 780 000
California Residents CST # 2093359-40